With more passengers expected to fly this Memorial Day weekend, travelers should expect to arrive at Tampa International Airport (TPA) two hours early and know that there are procedural changes that could affect the TSA checkpoint process. We encourage all travelers to review these important tips to improve safety by reducing touch points and efficiency to help expedite the screening experience.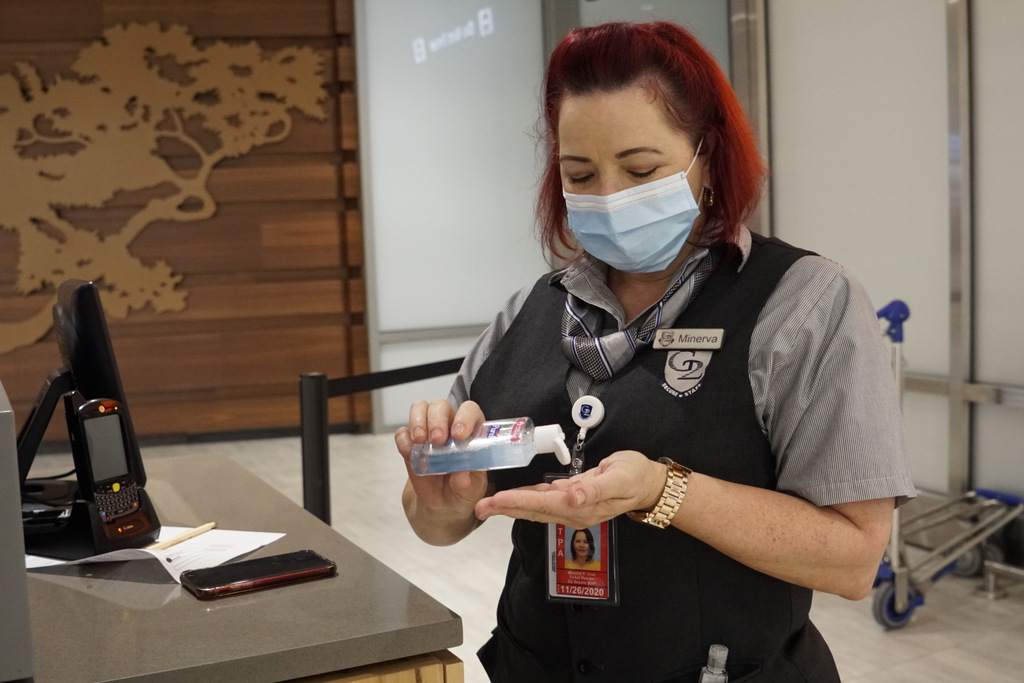 Hold on to your boarding pass: Travelers will place their boarding pass onto the reader for the TSA officer then present it for visual inspection, reducing the officers' need to touch it and preventing cross-contamination.
Face coverings: TSA officers at the screening checkpoint are now wearing face masks and all travelers are encouraged to do the same. You may be required to adjust your mask during the screening process.
Plan ahead to reduce touchpoints: Travelers are encouraged to remove items such as belts, and items from their pockets, like wallets, keys, and phones, and put them directly into their carry-on bags instead of into the bins to reduce touchpoints during the screening process.
Rules on prohibited items and large electronics still apply: The 3-1-1 rule for liquids, aerosols, and gels still applies, with an exception for hand sanitizer. Travelers can take containers of up to 12 ounces in their carry-on bag, but they must be removed from the bag and placed separately in the bin before screening for additional inspection. Electronics larger than a cell phone must be placed separately into a bin. Failure to prepare for screening may result in being asked to step out of line and resubmit your items for screening.
Traveling with food: Carry-on food items, which often alarm requiring further inspection, should be placed in a clear plastic bag and the bag placed separately into a bin. Removing the bag from the carry-on will reduce the officer's need to open and touch your belongings.
Practice social distancing: Travelers should observe floor markings to maintain safe distance in the queuing area leading up to security and throughout the screening process.




These procedural changes are in addition to the safety measures that TSA has already implemented since the pandemic including:
Reduced security lane usage due to the reduction in passenger volume.
TSA officers at checkpoints wearing masks and gloves, optionally wearing eye protection and clear plastic face shields at some locations.
TSA officers continuing the practice of changing gloves after each pat-down.
Plastic shielding installed at many travel document checking podiums, divest, bag search, and drop off locations.
TSA officers practicing social distancing.
Routine cleaning and disinfecting of frequently touched surfaces in the screening checkpoint area.
For more information on the TSA security screening process during the pandemic, visit www.tsa.gov/coronavirus.
In addition to the changes at the screening checkpoint, all travelers are encouraged to visit the Airport's TPA Ready webpage to learn what we're doing throughout our facilities to keep you safe.
---
For the latest on theme parks, attractions, and more across the region, be sure to follow Touring Central Florida on twitter @androckb & @TourCentralFL, and like our Facebook page.