Cirque du Soleil Entertainment Group and Disney Parks, Experiences and Products are thrilled to announce Drawn to Life, the highly anticipated, new family-friendly show coming to Walt Disney World Resort in Lake Buena Vista, Fla. Written and directed by Michel Laprise and Fabrice Becker, this collaboration between Cirque du Soleil, Walt Disney Animation Studios and Walt Disney Imagineering will open for previews March 20, 2020, and officially premiere April 17, 2020. The show will take residency at Disney Springs. Tickets are on sale now at cirquedusoleil.com.
Cirque du Soleil Entertainment Group President and CEO Daniel Lamarre, says, "For Cirque du Soleil, this is a beautiful way of celebrating Disney's legacy in the art of animation. This new and exciting production is most certainly the best way to highlight the privileged relationship we have with our colleagues at Walt Disney World and our joint commitment to continually bring audiences new experiences that surpass their expectations."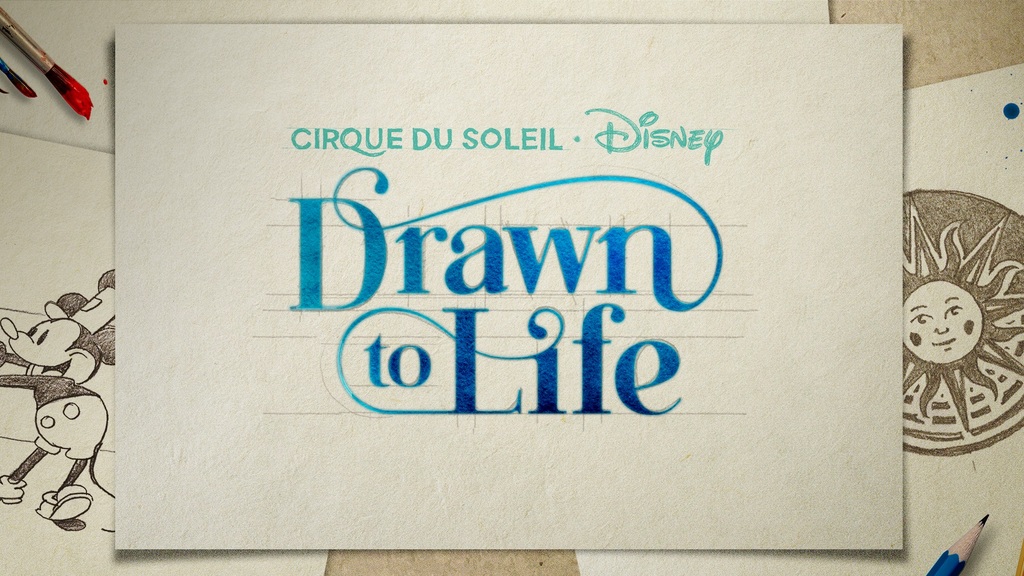 The show is a result of years of research and extraordinary collaboration that included extensive visits to Disney theme parks, Walt Disney Archives, Walt Disney Imagineering, Walt Disney Animation Studios, Pixar Animation Studios, The Walt Disney Family Museum, as well as hands-on work between Disney animators and Cirque du Soleil. In fact, the Cirque du Soleil teams collaborated extensively with legacy animators to create the show.
"What fascinates us is that moment when life appears in drawings. Just like in an acrobat's body, the visceral physicality of animation. The way they perform, the way they create the illusion of life,'' says Michel Laprise Writer and Show Director.
"In creating this show, we've brought to life an extraordinary new entertainment experience for the whole family," said Josh, D'Amaro, president, Walt Disney World Resort, "It blends all the heart, humor and joy of Disney storytelling with new acrobatic performances and effects never before seen in a Cirque du Soleil production."
---
"We would not have been able to see everything at the parks in the few days we visited without Bill's help"
– Liz E. from Pennsylvania
Book your Private VIP Guided Tour with Touring Central Florida today!
---
This new show follows the story of Julie, a courageous and determined girl who discovers an unexpected gift left by her late father: an unfinished animation piece. Guided by a surprising pencil, she embarks on an inspiring quest sprinkled with her Disney childhood memories. Through this journey, she learns to imagine new possibilities and animate the story of her future.
Drawn to Life will transport guests of all ages into the world of Disney animation in Cirque du Soleil's signature style. This entirely new experience will wow Walt Disney World guests and Cirque du Soleil fans while bringing timeless Disney stories to life in an unforgettable new way.


"It has been a fantastic collaboration between Cirque du Soleil, Walt Disney Animation Studios and Walt Disney Imagineering. We had the chance to work with some of the animators that have worked on iconic Disney movies. You'll get to meet some of your favorite characters, but maybe in a very different way,'' says Fabrice Becker, Creation Director.
With an international cast of more than 65 artists, the Cirque du Soleil theater located in Disney Springs at Walt Disney World Resort will welcome up to 1,580 spectators for each show, five days a week.
---
For the latest on the Walt Disney World Resort and other theme parks, attractions and more across the region, be sure to follow Touring Central Florida on twitter @androckb, @JacobTouringCe1, @TourCentralFL, and give our facebook page a like.