On Wednesday, Rocky Mountain Construction (RMC) crews were busy installing the first piece of the crest of Iron Gwazi's highest point at Busch Gardens Tampa Bay. The first section of the arch now connects the lift hill to the first drop, meaning Iron Gwazi stands tall at 206 feet, becoming the tallest roller coaster in the state of Florida.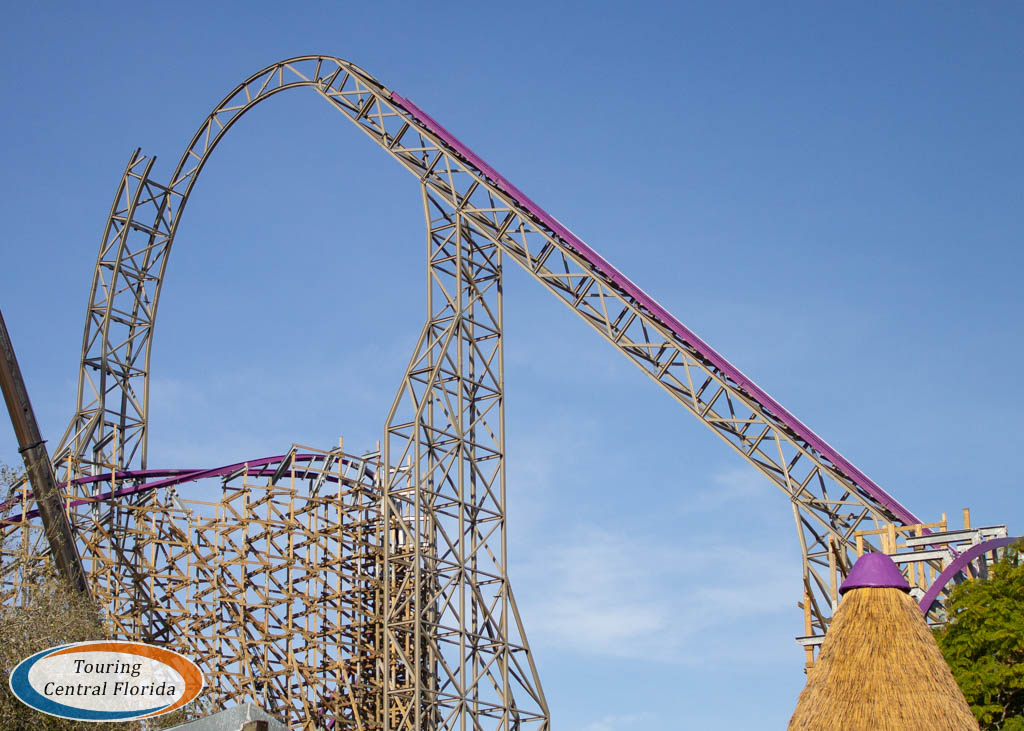 The skyline of the park is quickly changing as Iron Gwazi reaches its highest point.



From inside the park, RMC crew members could be seen perched nearly 200 feet in the air as they attached the new support section on either side.
Looking up the lift hill, track is already installed much of the way towards the top.
It's expected the rest of the support structure at the crest will be installed in the next several days, with track following shortly after.
Be sure to check back on the site and follow our social media channels (linked below) for the latest on Iron Gwazi at Busch Gardens Tampa Bay. As always, all photos in this update were taken from guest areas.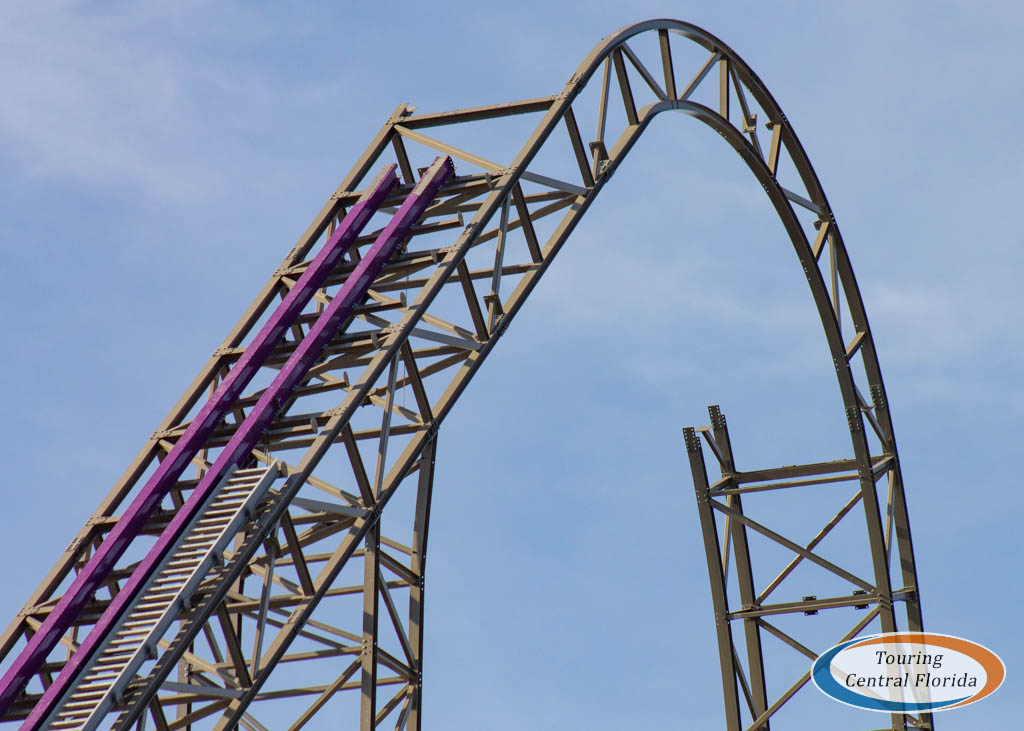 ---
Join in the conversation on social media using #IronGwazi, #2020Rising, #RMCGwazi and #BGTProject2020. For the latest on Busch Gardens Tampa and other theme parks, attractions and more across the region, be sure to follow Touring Central Florida on twitter @androckb, @JacobTouringCe1, @TourCentralFL, and give our facebook page a like.