Tampa International Airport is preparing for what promises to be an extremely busy spring break period. Over the next six-week stretch – the busiest month-and-a-half of the entire year – TPA expects to once again see record numbers, with 3.6 million passengers traveling through the airport. That's an 8.8 percent increase over last year.
On peak days, TPA will see as many as 80,000 to 90,000 daily passengers arriving and departing. Typically, it's less than 70,000. At Airside C alone, Southwest Airlines is planning up to 127 departures on Saturdays, up from its usual average of 90 to 95 daily departures.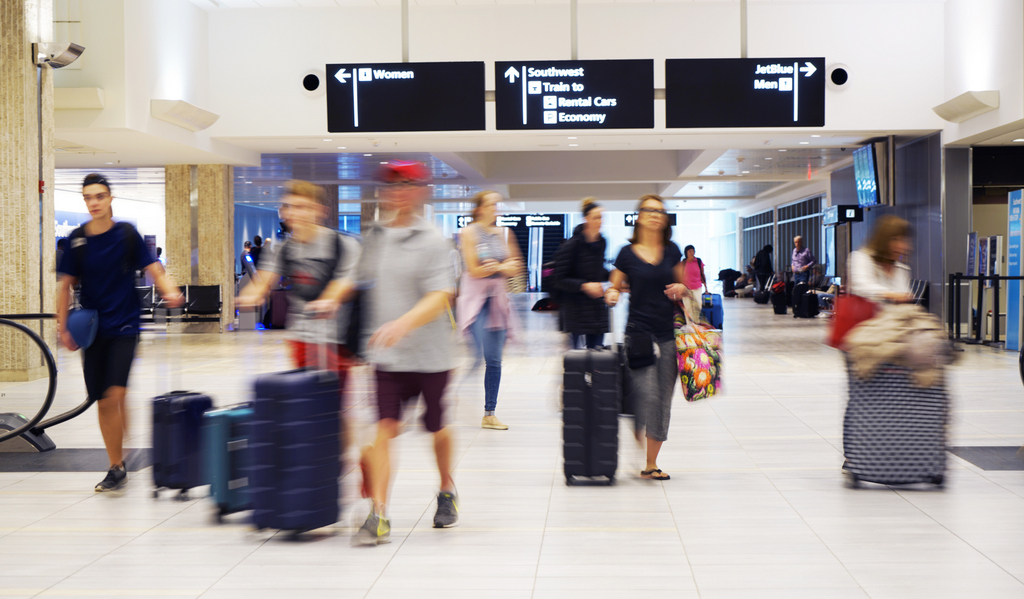 To prepare for the influx of visitors, travelers and guests picking up and dropping off, TPA has planned for extra traffic, police, guest services and janitorial staffing, as well as increased staffing in its restaurants and shops. The TSA checkpoints will also have extra officers, particularly at peak times in coordination with airline schedules, to ensure screening lines move as quickly and safely as possible.




Travelers and guests planning on visiting or flying through TPA over the next six weeks should heed the following tips to enjoy a smooth spring break experience at the Airport:
Arrive at the Airport at least two hours before departure
When picking up passengers, use the cell phone lot or the first free hour of the Short Term Parking garage as circling the roadways or lingering at the curbsides is not permitted
Before leaving home, always check your pockets and carry-on luggage for any items not permitted through TSA screening
Follow TPA on Twitter at @FlyTPA for travel alerts or important updates
---
For the latest on theme parks, attractions and more across the region, be sure to follow Touring Central Florida on twitter @TourCentralFL, @androckb, @Emmet_TCF, @JacobTouringCe1, and give our facebook page a like.