With only a few more track sections to install, the major structural work on Tigris at Busch Gardens Tampa Bay is nearly complete. Crews working on the Premier Rides Sky Rocket II model roller coaster have made significant progress since our last update just about two weeks ago.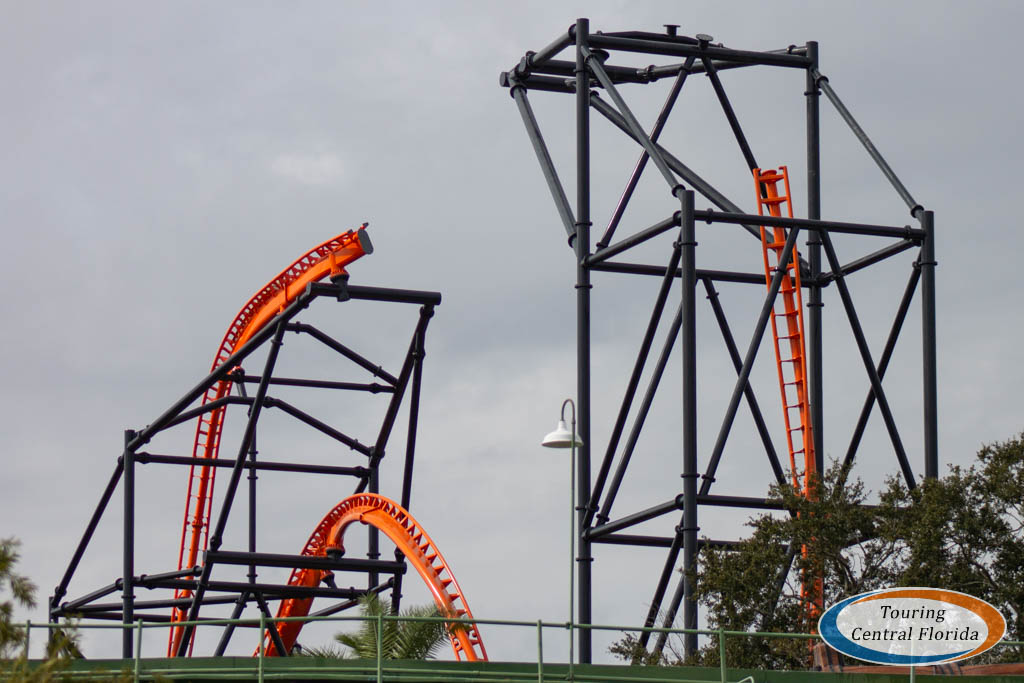 As of Thursday, it appears all of the major supports are in place on Tigris. The track also extends all the way up to the edge of the western support tower.



From the plaza in Stanleyville, you can see the eastern tower supports are complete, with the track reaching almost to the top.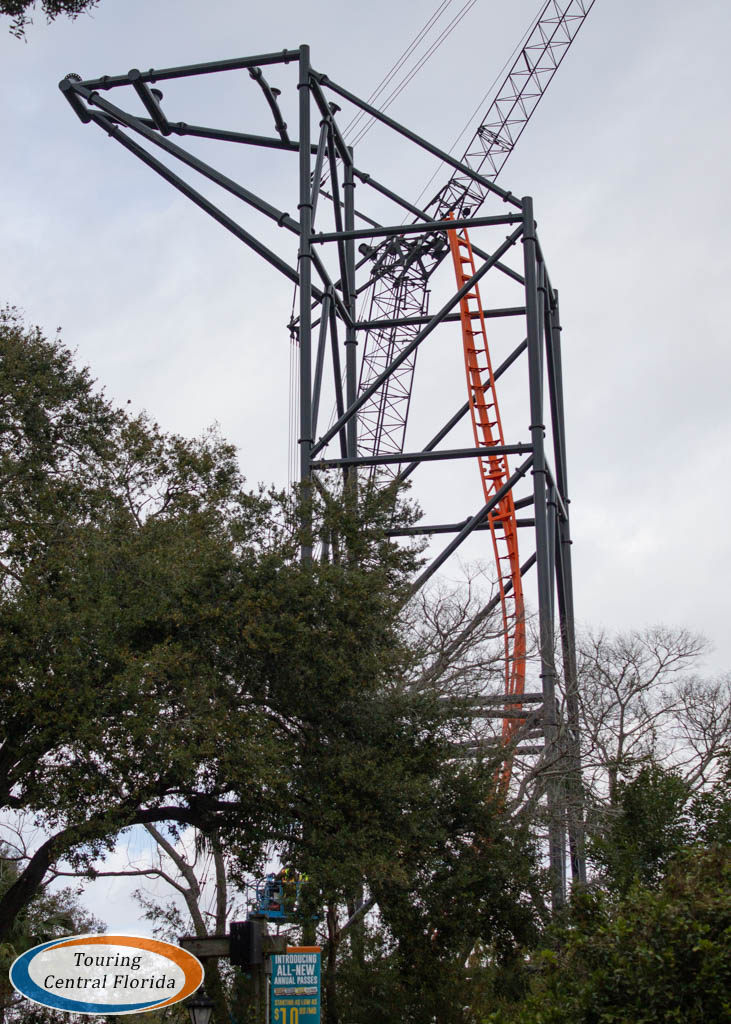 The view from the Tree Top Trails area in Jungala, just north of the Tigris site.
Now at its maximum height, the 150 foot Tigris is visible from a number of areas around the park, including this angle in Pantopia looking through Scorpion.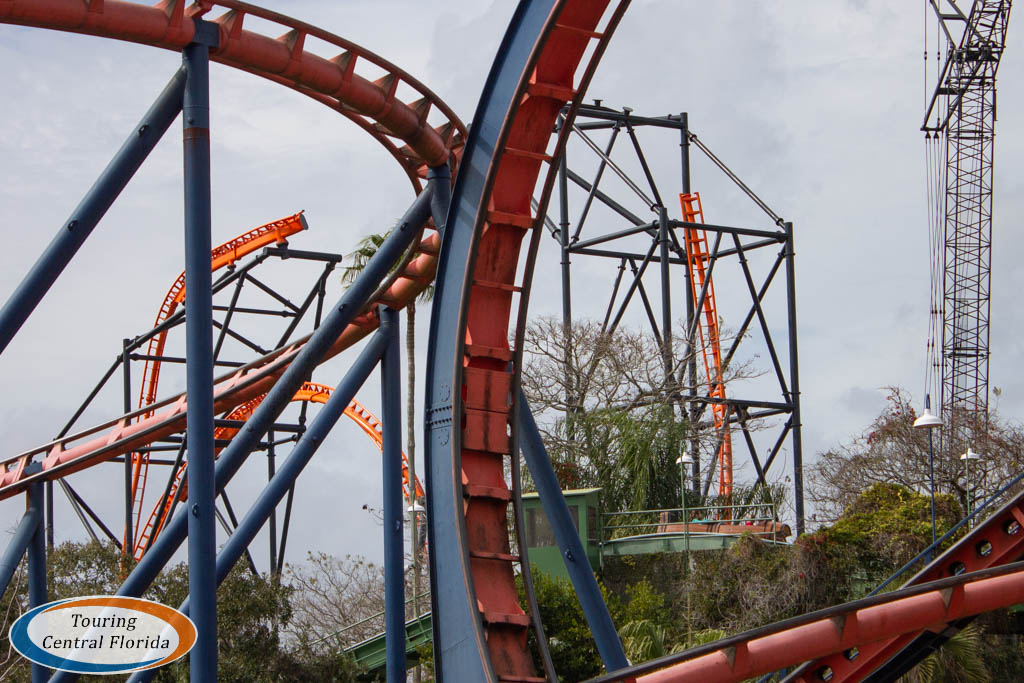 For those wondering from our last update, the one track section on the western tower is still not bolted into place.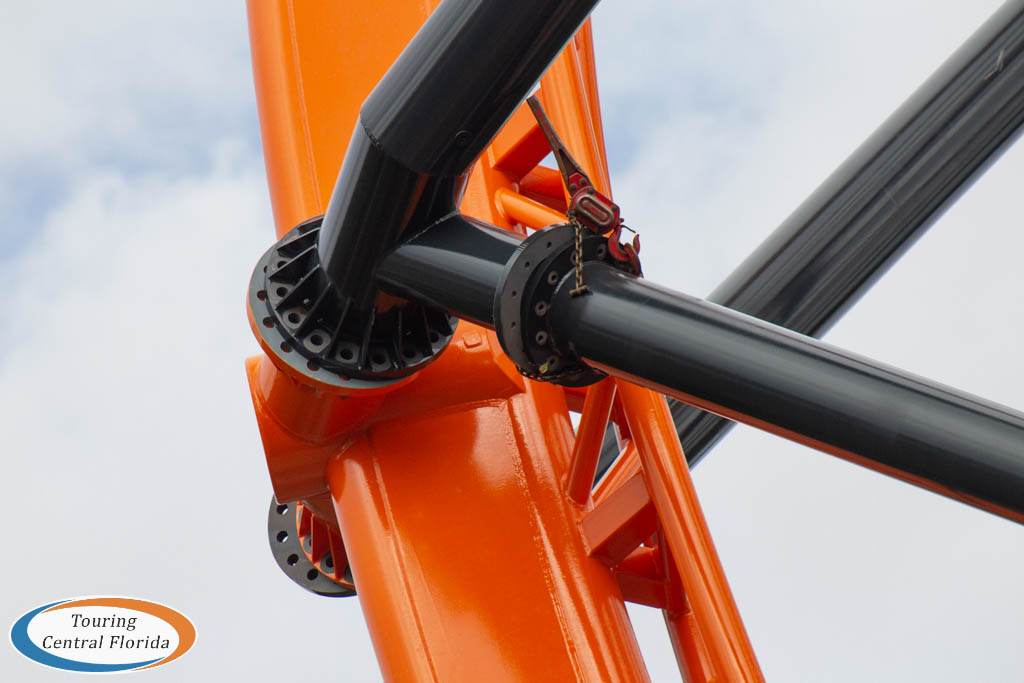 The storage lot north of Adventure Island, where the various track and support pieces for Tigris were being held until their installation, is nearly empty now with only the last couple of track sections still there. Another track section is already on the Tigris construction site waiting to be hoisted into place.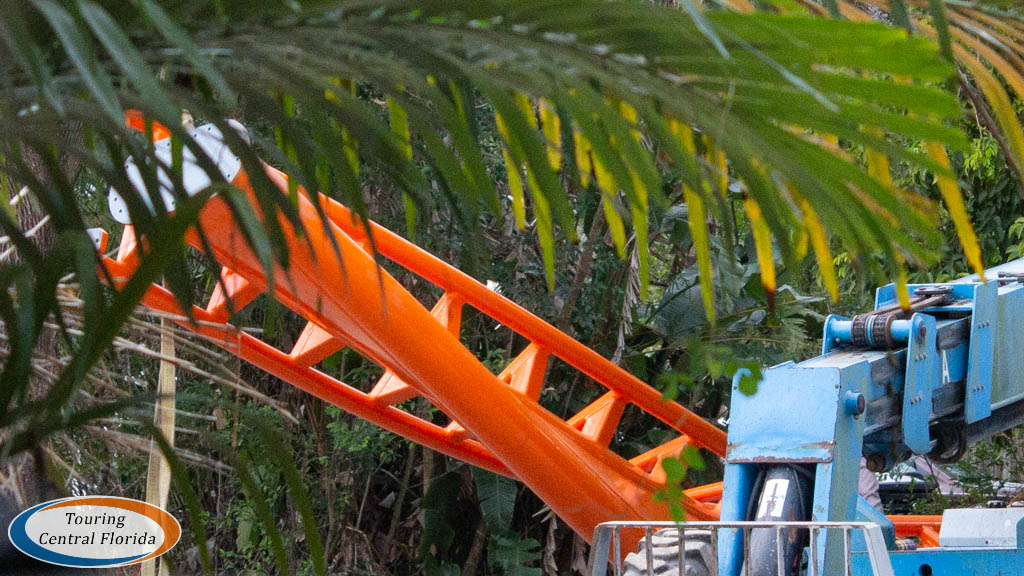 A crew was installing what appeared to be electrical conduit up one of the main supports on the eastern tower on Thursday.
Work has also started on the former Tropical Wave gift shop which will be the new store near the exit of Tigris. Over the construction walls, progress on the store's roof can be seen. The park has stated that a percentage of sales from the yet unnamed gift shop will be donated to tiger conservation projects.
The pathway along the side of Stanleyville Theater leading from the area around the flume overlook to Zambia Smokehouse is closed as part of the project. A new open air structure will be added next to the theater to hold lockers for Tigris, and by the sound of saws cutting concrete on Thursday, it appears the pathway itself is getting some work done as well.




While the coaster track is almost complete, there will still be lots of work to be done on Tigris in the coming weeks, including finishing all of the electrical and other utility work, station and queue, landscaping, and eventual testing. Stay tuned to our website and social media feeds (linked below) for the latest on Tigris at Busch Gardens Tampa Bay.
UPDATE: Overnight, crews finished installing the remaining track sections!
https://twitter.com/BuschGardens/status/1091352556528373760
---
Join in the conversation on social media using #TakeOnTigris and #BGTProject2019. For the latest on Busch Gardens Tampa and other theme parks, attractions and more across the region, be sure to follow Touring Central Florida on twitter @TourCentralFL, @androckb, @Emmet_TCF, @JacobTouringCe1, and give our facebook page a like.