Located inside a beautifully restored building originally constructed in 1891, the restaurant at Oxford Exchange offers breakfast, brunch and lunch with a focus on simple and fresh American cuisine.
We stopped by on a recent afternoon spent wandering around the downtown and Ybor City areas of Tampa, including a ride on the TECO Line Streetcar (now offering free service) and strolling along the Riverwalk. Oxford Exchange is a short walk from downtown over the Kennedy Boulevard bridge.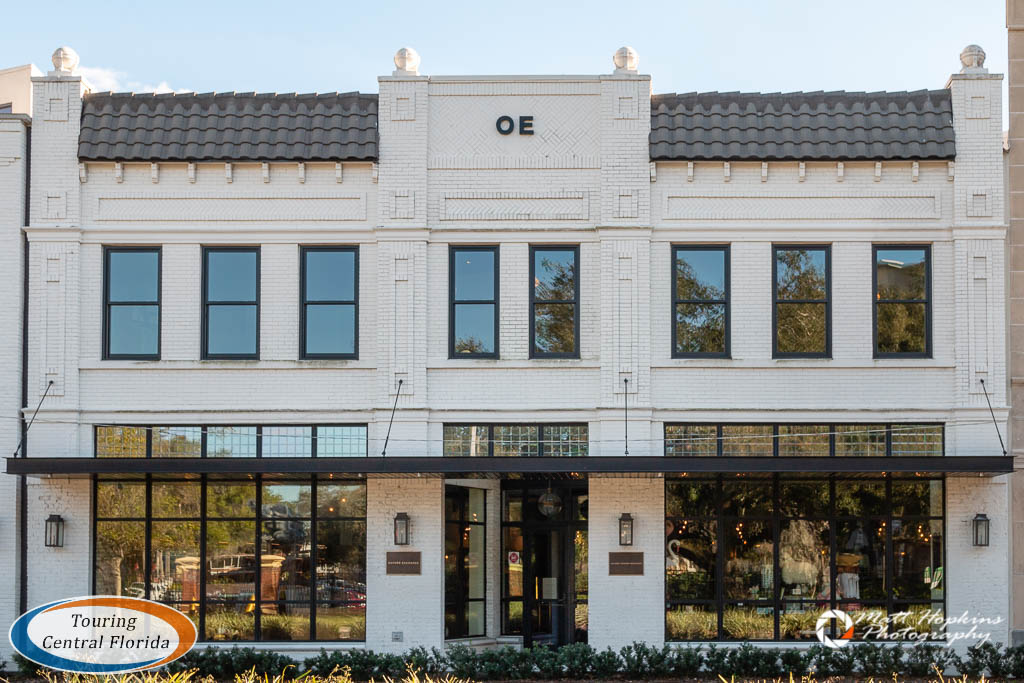 Inside, you'll find not only the restaurant, but separate coffee and tea bars, a book store, gift shop, and more. The building is quite historic with lots of great architectural details throughout, so definitely take a bit of time to wander around and enjoy the atmosphere. Originally serving as a stable, the building in the 1920s featured an arcade of different shops, somewhat closer to what its function is today. After a detailed restoration, Oxford Exchange opened its doors in 2012.
The restaurant has two seating areas, a larger front room with a number of tables and view of the kitchen, and a smaller courtyard. The brightly lit courtyard is covered in glass, with a fountain in the middle adding a bit of kinetic energy.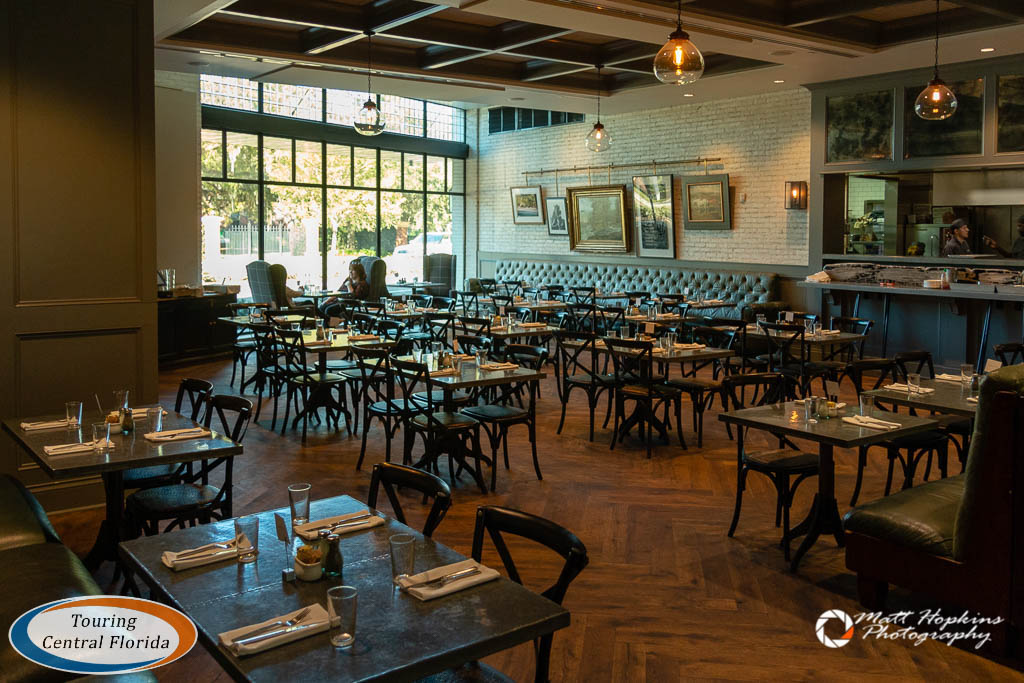 For our lunch we chose the Club Sandwich and Steak Sandwich, each $15. The club is roasted turkey, avocado, bacon, tomato, bibb, Swiss, & garlic aioli on toasted bread, and the steak sandwich is shaved sirloin, caramelized shallot, white American, and garlic aioli, on toasted ciabatta. We felt both were fresh and filling, each combining their ingredients well for great flavors you expect from a good sandwich.
Both dishes also included a hearty helping of French fries, more than most would be able to eat in a single sitting. The shoestring fries were crispy as advertised, and well salted – something many restaurants seem to shy away from doing.
We also tried an Iced Caramello ($4.50) from the coffee bar, which as the name billed had a rich caramel flavor.  The drink is cold brewed, iced, & sweetened with handcrafted caramel. It was a refreshing choice on a warm afternoon.
We were welcomed and seated immediately towards the end of the lunch rush, and for the first part of our meal our server was very attentive and pleasant. Our food was prepared and delivered to our table quickly, and we were checked in on several times by the server. While the server remained pleasant throughout our dining experience, we did have to wait quite a bit to receive the check, then again to have our payment picked up and processed. Not sure if it was just luck of the draw or this is standard practice, but something we felt should be noted for those looking for a quick lunch.
And about the check – rather than using a small portfolio, your check is delivered in an old book. We thought this was a great little touch to end the meal. It also looked like a number of past patrons had left their mark in the book.
After lunch we perused the book store and gift shop, and agreed we would certainly return to Oxford Exchange again when in the downtown area. Its location right on Kennedy Boulevard across from University of Tampa – and a relatively short walk from downtown – makes it a great choice for a nice sit-down lunch.
---
If You Go…
Oxford Exchange
420 West Kennedy Boulevard
Tampa, Florida 33606
813-253-0222
---
Special thanks to photographer Matt Hopkins for several of the photos used in this article.
For the latest on theme parks, attractions and more across the region, be sure to follow Touring Central Florida on twitter @TourCentralFL, @androckb, @Emmet_TCF, @JacobTouringCe1, and give our facebook page a like.