Carnival Cruise Line announced last week their new ship Mardi Gras, set to debut in 2020, will have the first ever roller coaster at sea.
Taking cruise industry innovation to new heights, BOLT: Ultimate Sea Coaster is an all-electric roller coaster that allows two riders in a motorcycle-like vehicle to race along a track 187 feet above sea level, enabling guests to experience the sea in an exciting new way with breathtaking 360-degree views. BOLT is a heart-pounding rush of adrenaline offering nearly 800 feet of exhilarating twists, turns and drops with riders reaching speeds of nearly 40 miles per hour.
BOLT begins with an action-packed launch where riders can achieve race car-like levels of acceleration and culminates with a high-powered hair-pin turn around Carnival's iconic funnel. Riders' speeds are posted after the race, and just like land-based roller coasters, guests have their photo taken during the ride for a memorable keepsake. And since guests choose their own speed, each ride is unique.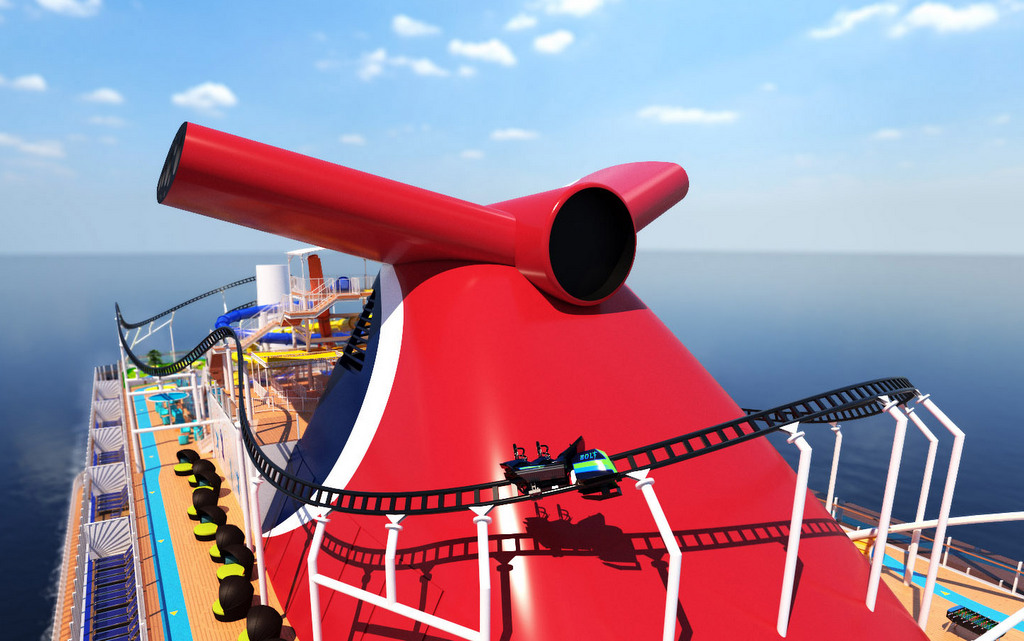 The new attraction is built by Munich-based Maurer Rides, who recently exhibited at the IAAPA Attraction Expo in Orlando. Touring Central Florida stopped by the booth and talked with Maurer representative Torsten Schmidt about the new roller coaster system.
On display was one of the ride vehicles for the new Ducati Roller Coaster, which is being built at Mirabilandia in Italy. The ride vehicle will be similar to what is installed on BOLT, and included lights and sounds to give the feeling of what it will be like to ride. Schmidt explained the system is fully customizable in its programming, which means the speed can be regulated. This will allow a maximum and a minimum speed to be set, while still allowing the guest to have some individual control over the ride experience.
---
For the latest on theme parks, attractions and more across the region, be sure to follow Touring Central Florida on twitter @TourCentralFL, @androckb, @Emmet_TCF, @JacobTouringCe1, and give our facebook page a like.