Looking for 2019 Black Friday Offers? Check out our Busch Gardens Tampa 2019 Black Friday Offers article!
Busch Gardens Tampa Bay rolled out some special savings for Black Friday 2018 this morning at 8 a.m. Included in the sale is a discounted 2019 Fun Card, ticket discounts, 30 to 50% off several upgrades, and a special discount code for their online merchandise store.
See below for all the details, and pick up your Busch Gardens 2018 Black Friday deals on their website!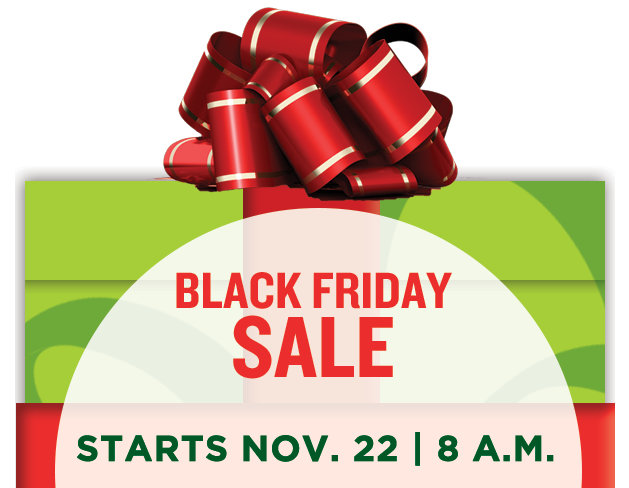 ---
2019 Fun Card – $60
In honor of the park's 60th Anniversary in 2019, Busch Gardens Tampa is offering a 2019 Fun Card for just $60 – but only for 60 hours, as this Black Friday Deal will end on Saturday, November 24 at 8 p.m.
When the SeaWorld and Busch Gardens parks rolled out their new annual pass program at the beginning of October, the 2018 Fun Card was removed as an option for guests to purchase, and it was unclear if the Fun Card would return for 2019. This new Fun Card option has one major difference than the old Fun Card – it comes with blockout dates.
The 2019 Fun Card blockout dates are: Mar. 30 | Apr. 6 & 13-27 | May 25-26 | July 1-7 | Nov. 23-24 & 29-30 | Dec. 21-22 & 28-30.




The 2019 Fun Card at Busch Gardens Tampa Bay includes admission during regular park hours beginning today and running through December 31, 2019 (blockout days above apply). The 2019 Fun Card does not include parking, in park discounts, or other perks that annual passes have. The regular price will be $100 after the Black Friday sale.
---
Tickets – $45 to $80 Off
Two ticket offers are also available as part of the the Busch Gardens Black Friday sale – A single day ticket and a two-park ticket with a visit to SeaWorld Orlando included.

The single day Busch Gardens Tampa Bay ticket is available for $60, a nearly $45 dollar savings from the full gate price of $104.99. Ticket must be used by December 20, 2018.
A two-park ticket is also available for $69.99 – a savings of $80. It includes one visit to Busch Gardens Tampa Bay and one visit to SeaWorld Orlando. This ticket must be used by January 31, 2019, but does include blockout dates of December 26 – 30, 2018.
You can pick up either of these online exclusive deals here. Offer expires at the end of Monday, November 26 (Cyber Monday).
---
Upgrades – 30 to 50% Off
In addition to the roll out of the 2019 Fun Card, Busch Gardens is also offering several discounts on various upgrade options for guests visiting the park.
The Christmas Town VIP Tour is on sale for 30% off, which brings down the price to between $62.30 and $69.30 depending on the date chosen. The tour includes a four hour guided group tour, priority access to Rudolph's Winter Wonderland & Santa's House presented by Coca-Cola, Penguin Keeper Talk (must be age 5 or older), dinner at Dragon Fire Grill, and a complimentary photo.
You can take the Serengeti Safari Tour for just $15 per person with the 4-Pack available for $60, available for dates through December 20, 2018. See what the Serengeti Safari is all about in our article detailing our experience. Spoiler alert: it's awesome!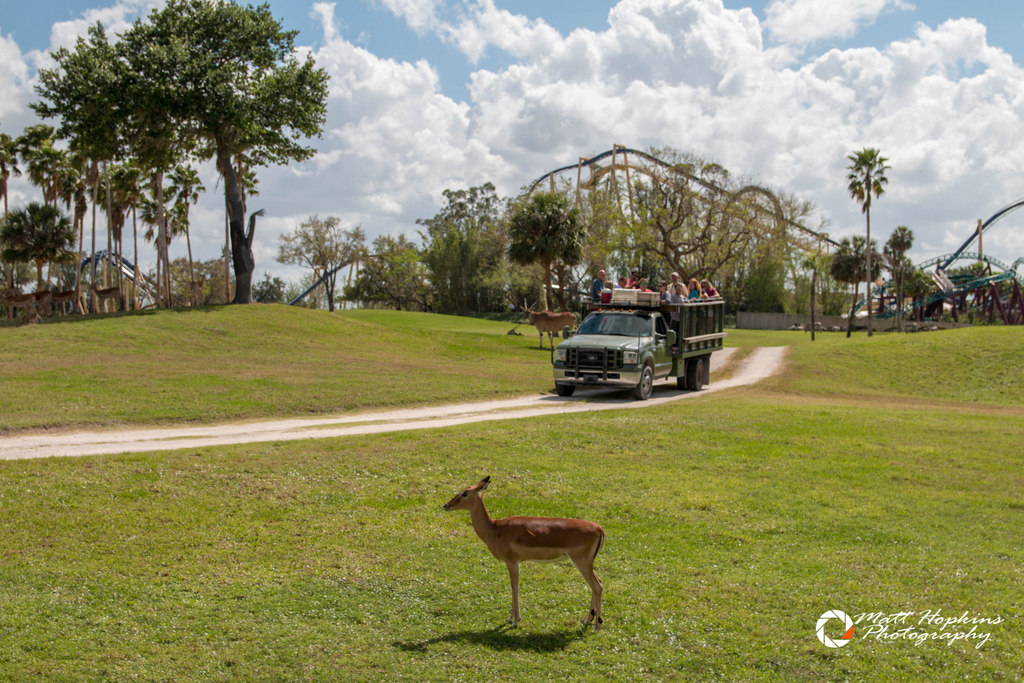 The Annual PhotoKey option is also on sale for 50% off, just $49.99 for 12 months of digital photos from around the park, including on-ride photos and those taken by PhotoKey photographers. 
Get more details and buy the above Upgrades on the park's website.
Looking ahead to next year, the Busch Gardens Summer Camps are also part of the Black Friday Sale at 30% off. Pricing starts at $199, and you can get more details and take advantage of the discount on the park's website. 




---
Online Store – 30% Off
Also part of the Busch Gardens Black Friday Sale is a discount code for 30% off their online shop. Use promo code "SAVE30" for savings on apparel, souvenirs, and home decor items from Busch Gardens and SeaWorld parks.
You can use your promo code on the Busch Gardens online shop here.

---
For the latest on Busch Gardens Tampa Bay and other theme parks, attractions and more across the region, be sure to follow Touring Central Florida on twitter @TourCentralFL, @androckb, @Emmet_TCF, @JacobTouringCe1, and give our facebook page a like.