The IAAPA Foundation, the non-profit organization which works to inspire students to pursue careers in the global attractions industry, today awarded three scholarships to students enrolled at the University of Central Florida's Rosen College of Hospitality Management. The recipients are studying theme park and attractions management and were each awarded the $7,000 scholarships through the Al Weber Scholarship Fund during IAAPA Attractions Expo 2018 in Orlando, Florida — the premier conference and trade show for the global attractions industry.
"The IAAPA Foundation's mission is to help open doors for students and inspire the next generation of attractions industry leaders," said Jane Cooper, chair of the IAAPA Foundation and president and chief operating officer, Herschend Family Entertainment. "We are committed to supporting the development of our future leaders by connecting them to the dynamic and diverse attractions industry. We are proud to partner with Rosen College to support their curriculum and to encourage students to pursue careers in the industry."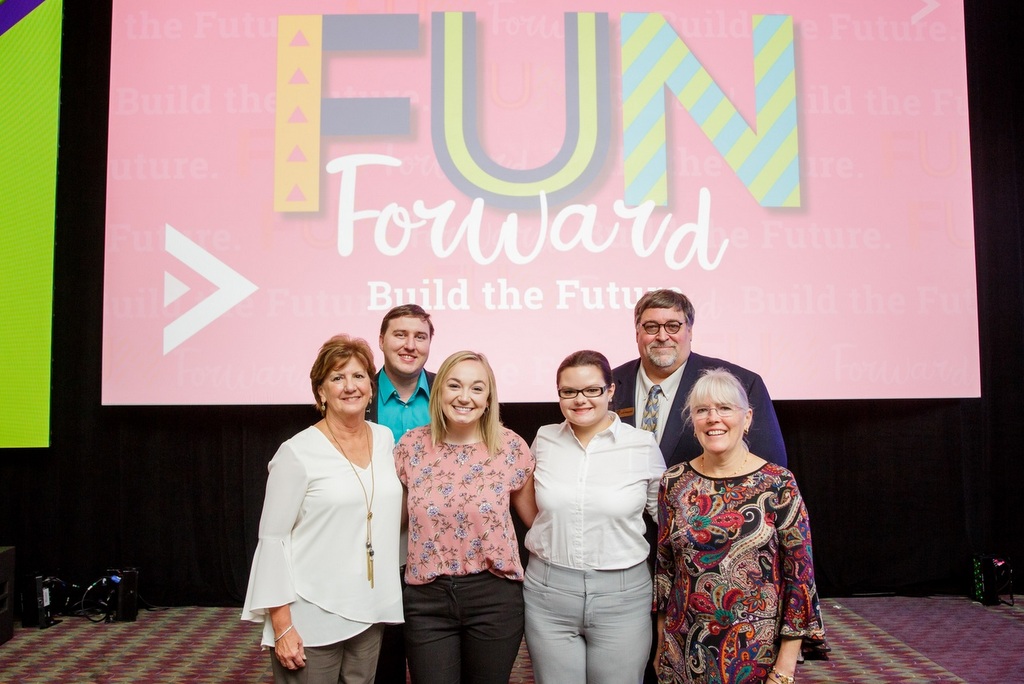 This year's 2018 IAAPA Foundation scholarship recipients include:
Megan Gannon, a junior from Pittsburgh, Pennsylvania, recently worked as part of the attractions opening team of Toy Story Land at Disney's Hollywood Studios. "I visited Orlando's theme parks during annual vacations as a child and became inspired to attend the Rosen College and study theme parks and attractions. I love the fast-paced and ever-changing environment of this industry," said Gannon. "Upon graduation, I hope to work in management in either training and development or safety and project management."
Taya Miller, a junior from Waukee, Iowa, hopes to combine her attractions management degree with her graphic design degree to become part of the creative or marketing team for a theme park. "The attractions industry has always been where my passion lies. I watched my family connect during park visits while I was growing up, and I hope to help create similar memories for other families," said Miller. "Rosen College has given me the tools, including networking opportunities and remarkable, caring professors, to assist me in reaching in my goals."
Celia Roulet, a senior from Bellingham, Washington, is currently employed at Walt Disney World Resort. "I've always had a passion for helping people, and the attractions industry allows me to combine this with my love for entertainment," said Roulet. "When I was little, I used to tell people that I wanted to be Peter Pan when I grew up. The theme park and attractions industry is, I think, the closest I could get to that aspiration."
To learn more about the IAAPA Foundation and ways to support the Foundation's scholarship programs and other initiatives, please visit www.IAAPAFoundation.org.
---
Join in the conversation online using #IAE18. For the latest on theme parks, attractions and more across the region, be sure to follow Touring Central Florida on twitter @TourCentralFL, @androckb, @Emmet_TCF, @JacobTouringCe1, and give our facebook page a like.