The Florida Aquarium will be able to expand its animal rescue and rehabilitation efforts thanks to a grant from Florida Blue. The grant will support The Florida Aquarium's Animal Response Team, which focuses on protecting and restoring endangered marine life to create a healthier, natural environment and healthy planet.
"Our mission is to help people and communities achieve better health, and a healthy environment and ecosystem are essential to the overall health of our Florida communities," said David Pizzo, Florida Blue market president for west Florida. "The health of key ocean species has a substantial impact on the overall health of our environment, which is why Florida Blue is proud to support the important work of The Florida Aquarium's Animal Response Team."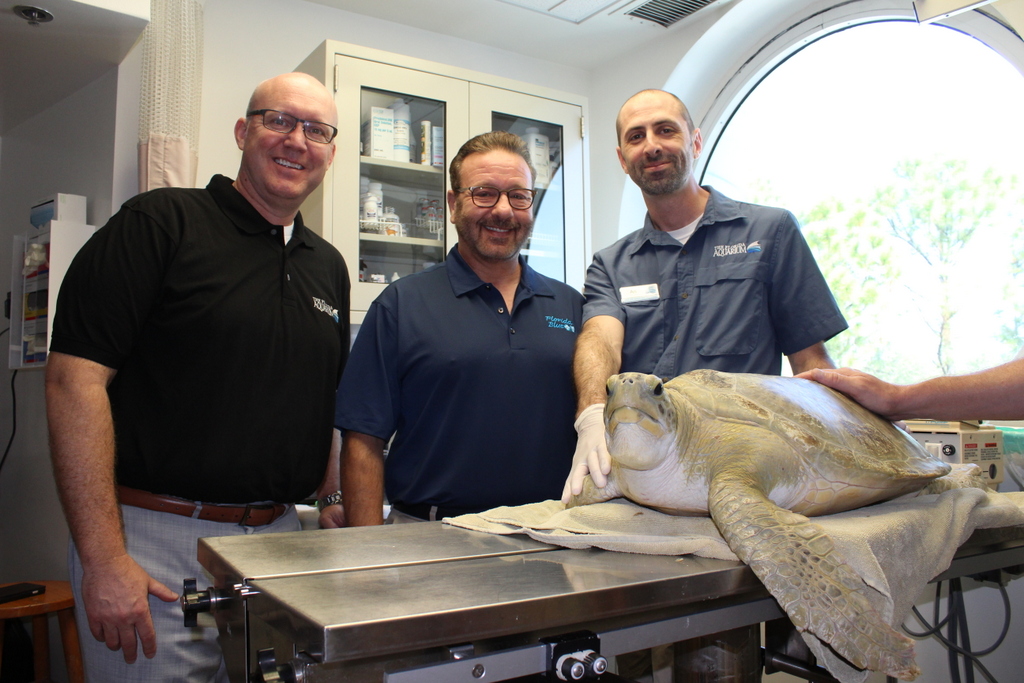 "The generous support of companies like Florida Blue is crucial to The Florida Aquarium's efforts to protect and restore our blue planet," said Roger Germann, The Florida Aquarium President and CEO. "We are grateful to have a wonderful partner in Florida Blue that believes in the importance of the health of our local environment and ecosystem and understands how it can impact human health and therefore is willing to invest in conservation programs like those here at the Aquarium."
Florida Blue is providing a two-year, $250,000 grant to the Aquarium to support the expansion of its marine rescue and rehabilitation efforts.
---
For the latest on theme parks, attractions and more across the region, be sure to follow Touring Central Florida on twitter @TourCentralFL, @androckb, @Emmet_TCF, @JacobTouringCe1, and give our facebook page a like.