From creatures wild and whimsical to Broadway-caliber shows, from unparalleled adventures and experiences to award-winning conservation efforts, from exotic lands to cuisine that celebrates a global park, Disney's Animal Kingdom is marking an anniversary of 20 unforgettable years. And the best is yet to come!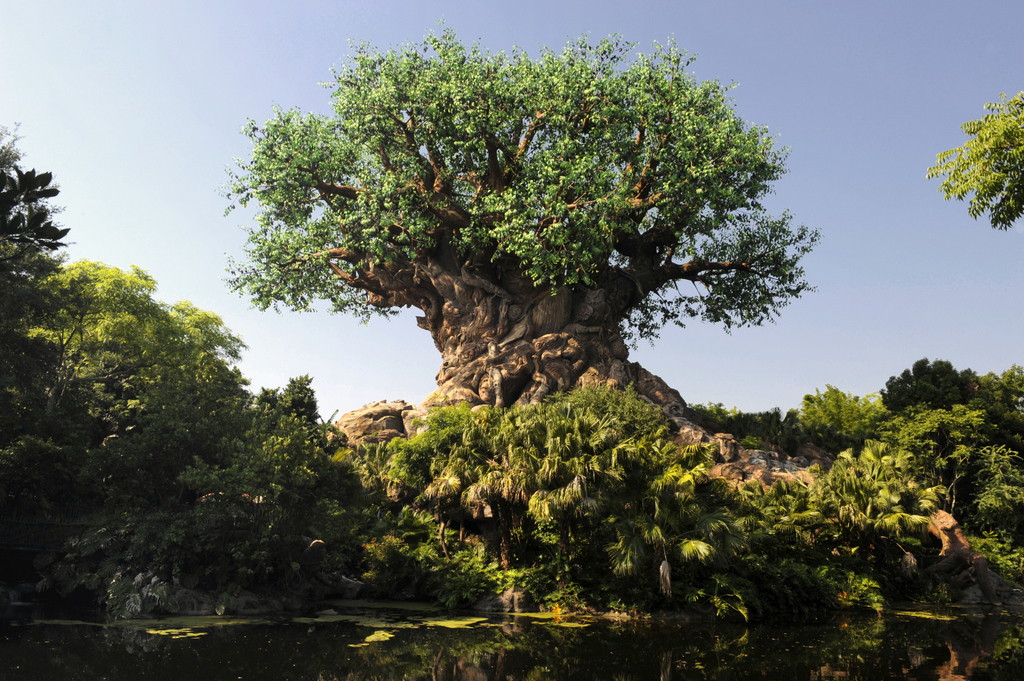 Here's a look back at a few of the milestone dates in the evolution of Disney's adventure park at Walt Disney World Resort:
June 20, 1995 – Plans for "Wild Animal Kingdom" announced
August 4, 1995 – 

Groundbreaking for Disney's Animal Kingdom

December 5, 1995 – 

The first tree, an authentic African acacia xanthophloea, is planted

June 12, 1996 – 

Miles the giraffe is the first animal to arrive

October 5, 1996 – 

A baby kudu is the first animal to be born at Disney's Animal Kingdom

November 4, 1997 – 

Hope, a 14-year-old gorilla, gives birth to a male named Jabari

April 22, 1998 (Earth Day) – 

Grand Opening for Disney's Animal Kingdom

January 1999 – 

Accreditation from Association of Zoos and Aquariums (formerly American Zoo and Aquarium Association)

March 1, 1999 – 

Grand Opening of Asia, which includes Kali River Rapids and Maharajah Jungle Trek

July 1999 – 

Tarzan Rocks! debuts

May 2000 – 

Reproduction of Dino-Sue, the rare 65 million-year-old tyrannosaurus rex, on display in DinoLand U.S.A.

October 2000 – 

Rafiki's Planet Watch premieres

December 2000 – 

Safari Village renamed Discovery Island

June 4, 2001 – 

Colobus Monkey Habitat Opens on Gorilla Falls Exploration Trail (formerly Pangani Forest Trail)

October 2001 – 

Mickey's Jammin' Jungle Parade premieres

November 2001 – 

First phase of Chester & Hester's Dino-Rama opens with TriceraTop Spin attraction and midway games

April 18, 2002 – 

Primeval Whirl opens at Chester & Hester's Dino-Rama

April 22, 2003 – 

Plans announced for Expedition Everest – Legend of the Forbidden Mountain

May, 2005 – 

Lucky the Dinosaur, the first Audio-Animatronics figure capable of walking and moving independently, makes special appearances

April 7, 2006 – 

Expedition Everest opens

April 2006 – 

Disney Wildlife Conservation Fund achieves $10 million milestone since its 1995 creation

January 2007 – 

Grand opening for "Finding Nemo – the Musical"

April 22, 2007 – 

Inaugural "Party for the Planet" event takes place on Earth Day

February 16, 2008 – 

Paws in the Park event. Disney's Animal Kingdom/Animal Programs and Environmental Initiatives raises more than $13,000 for SPCA of Central Florida

April 22, 2008 – 

Jane Goodall Global Youth Summit visits the park on Earth Day

January 16, 2011 – 

Wild Africa Trek opens

June 1, 2013 – 

Wilderness Explorers program debuts to guests

June 1, 2014 – 

Festival of the Lion King debuts in its new home, the brand new Harambe Theatre.

May 2015 – 

Harambe Market opens.

May 27, 2016 – 

Tiffins restaurant and Nomad Lounge open, nighttime experiences debut – Harambe Wildlife Parti, Discovery Island Carnivale, Tree of Life Awakenings and nighttime version of Kilimanjaro Safaris

May 28, 2016 – 

The Jungle Book – Alive with Magic live show debuts

December 2016 – 

Lion-tailed Macaques debut

February 17, 2017 – 

Rivers of Light debuts

May 27, 2017 – 

Pandora – the World of Avatar opens

August 2017 – 

Sumatran tiger cubs, Jeda and Anala, are born,

January 2017 – 

Augustus, a baby hippo, is born

March, 2018 – 

Contributions to Disney Wildlife Conservation Fund total $70 million since 1995

April 22, 2018 – 

20

th

 Anniversary milestone marked with Party for the Planet Earth Day Celebration, premiere of UP! A Great Bird Adventure and debut of the Pandora Utility Suit
---
For the latest on the Walt Disney World Resort and other theme parks, attractions and more across the region, be sure to follow Touring Central Florida on twitter @TourCentralFL, @androckb, @Emmet_TCF, @JacobTouringCe1, and give our facebook page a like.