Halloween Horror Nights 2018 will run for a record-breaking 36 select nights from September 14 to November 3 and feature the most haunted houses in event history. Cinematic greats, slasher films, cult classics and original nightmares inspired by the past will come to life as guests face 10 disturbingly real haunted houses, five sinister scare zones and more. See below for the full lineup of experiences at this year's event.
Due to the event's popularity, tickets for this year's highly-anticipated Halloween Horror Nights should be purchased in advance. For more information and to purchase tickets and packages, click here.
HAUNTED HOUSES
Halloween Horror Nights takes you deep inside the twisted world of STRANGER THINGS. From a vile, secret lab to the terrifying Void to the monstrous reality of the Upside Down, you try to escape—but The Demogorgon is moving closer.
Restless spirits have overrun the infamous house atop a cemetery, and they're drawn to your light. You'll be lured up into the house by the TV's glowing whisper and cross into the light. Enter a surreal landscape, where your brief sense of wonder will soon shift to horror as you're menaced by the Beast. Don't get lost in the light.
Halloween 4: The Return of Michael Myers
Evil has returned in an all-new house. The infamous Michael Myers has escaped, and he's out for blood. Wherever you turn, he's moving in for the kill, 'til your heart is screaming out of your chest. Your only hope is Dr. Loomis, Myers' fire-scarred former psychiatrist, but will he get there in time? This masked maniac is unstoppable, and there's nowhere to hide.
The haunted minds behind Happy Death Day and The First Purge have spawned another horror house. Your shock shifts to alarm as you go from a campy thriller to a brutal world. It's the last day of the rest of your life as you witness a college student try to break a murderous cycle. Then enter the testing ground for a barbaric experiment, where all crime is legal for twelve hours. Will you live to see tomorrow?
It's Trick 'r Treat time. In this maze you have play by the rules or pay the ultimate price. Your dread will grow as Sam, the vengeful trick-or-treater, waits for the moment he can treat rule-breakers to his favorite Halloween surprises: razor lollipops and sweet revenge. As you find your way through the five twisted stories of Trick 'r Treat, you'll recoil in terror when you witness the fate of those who didn't honor the tradition. Don't be caught dead breaking the rules.
Dead Exposure: Patient Zero
The world doesn't get any darker. The planet has been infected with the ultimate pandemic. A ghoulish biological outbreak is turning swaths of humanity into a plague of vicious, swarming zombies. In a flash, you're lost in darkness—but the zombies can still see you, and soon your growing unease will turn to screams and despair. If you're not already afraid of the dark, you will be.
Carnival Graveyard: Rust in Pieces
The caramel-coated carnivals of yesteryear have long died, but something sinister has festered within the decay, waiting to torment trespassers. Enter a dilapidated salvage yard, a maze of rides, games and carnival parts tainted with rust and blood. Gleefully vicious performers stalk you from the shadows as your panic rises. You'll be overwhelmed with disgust and terror as you encounter gory games a-plenty, brutal automatons that ensnare you and a grotesque tunnel of love. You're in for a show-stopper.
It's showtime at the local drive-in, where you don't just catch a movie; the movie catches you. Fear flickers on the screen, filling you with a mixture of dread and delight. As each 80s B movie screams to life, you'll shriek with terror as you try to escape werewolf bikers, alien cannibals and a ravenous swamp yeti. When the credits roll, heads roll.
Humanity is extinct, wiped out by a cataclysmic meteor. In its wake, something monstrous has taken root. You'll be unnerved by familiar sights that have been overtaken by invasive vegetation. But soon your horror will ripen as you realize these plants are predatory, and you're easy pickings. Fear is fertile in this gruesome garden.
ScaryTales: Deadly Ever After
The realm of the fairies was once peaceful, but the Wicked Witch of the West has seized control and afflicted the land with a dreadful curse, twisting beloved fairytales beyond recognition. You'll shudder as you discover the horrific new reality of the stories you thought you knew. There are no fairytale endings here.
SCARE ZONES
Chucky, the world's deadliest doll, is back for more after 30 years of mayhem. Chucky has brought a toy fair to gruesome life on the streets of Hollywood and twisted your favorite childhood toys into nightmares. You'll be dying to play.
Killer Klowns from Outer Space
An interstellar circus tent has landed and a madcap invasion has begun on South Street. Step right up to the big top, where the sweet smell of cotton candy delights you. You soon realize this grotesque treat is not spun with sugar but from victims like you. Otherworldly clowns giggle madly as they zap people into cotton candy pods with ray guns and devour every grisly strand. At this circus of fear, the joke's always on you.
It's December 31, 1984. As the ball drops in New York City, this New Year's Eve bash is about to bite. Literally. A blood-sucking DJ counts down the biggest hits of the 80s as fanged punks, big-haired blood-suckers and lace-gloved vampires hunt down partygoers. The howl of synthesizers masks your growing screams. When this year ends, so will you.
An ancient evil has been reawakened in Central Park and transformed Halloween into an abomination. Vines coil like vipers around iron fences. Rotting pumpkins molder upon the cursed ground. You're horrified to discover the larger ones hold human victims whose decayed flesh has mingled with pumpkin guts. You cringe in horror, but the worst is yet to come. Beings of blood and vine seek out human sacrifices. And you're ripe for the taking.
An old barn is the setting of every kind of horror, its walls decorated with objects from each house. Pose at this foreboding photo op along the Avenue of the Stars, but be wary. This barn is not as abandoned as it seems. Foul creatures lurk between the hay bales, ready for a harvest of flesh. Will you survive the reaping?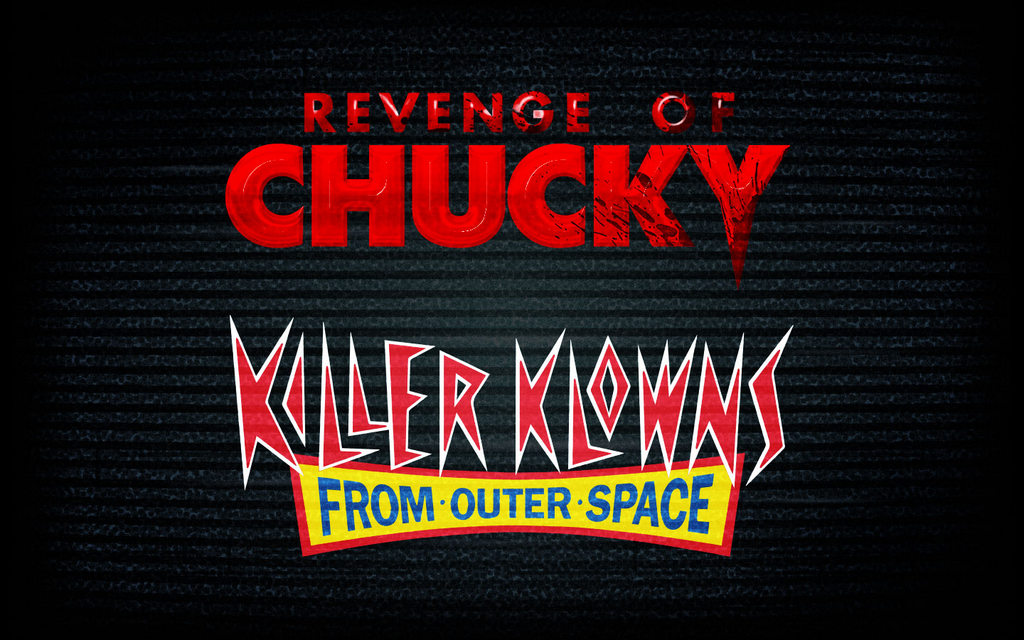 LIVE SHOW
Academy of Villains: Cyberpunk
With a wicked mix of dance, acrobatics and theatrics, Academy of Villains is back with an all-new performance. Prepare for maximum overload in this test of humanity versus technology. Set in a dark and distant city of the future, Academy of Villains hack into a world of pounding synths and neon lights.
---
For the latest on Universal Orlando Resort and other theme parks, attractions and more across the region, be sure to follow Touring Central Florida on twitter @TourCentralFL, @androckb, @Emmet_TCF, @JacobTouringCe1, and give our facebook page a like.