It appears as of today, work has begun to convert Shamu's Happy Harbor to the new Sesame Street themed area at SeaWorld Orlando. The project to bring a Sesame Street themed land was originally announced by the park in May 2017, with a completion date stated as "by 2022." It now sounds like the project may be completed much sooner.
Back in February, Touring Central Florida exclusively reported that plans were filed by SeaWorld showing a massive overhaul of the Shamu's Happy Harbor, with details on what attractions would be staying, and a look at several new structures and pathways being built. You can see all the details in that article here.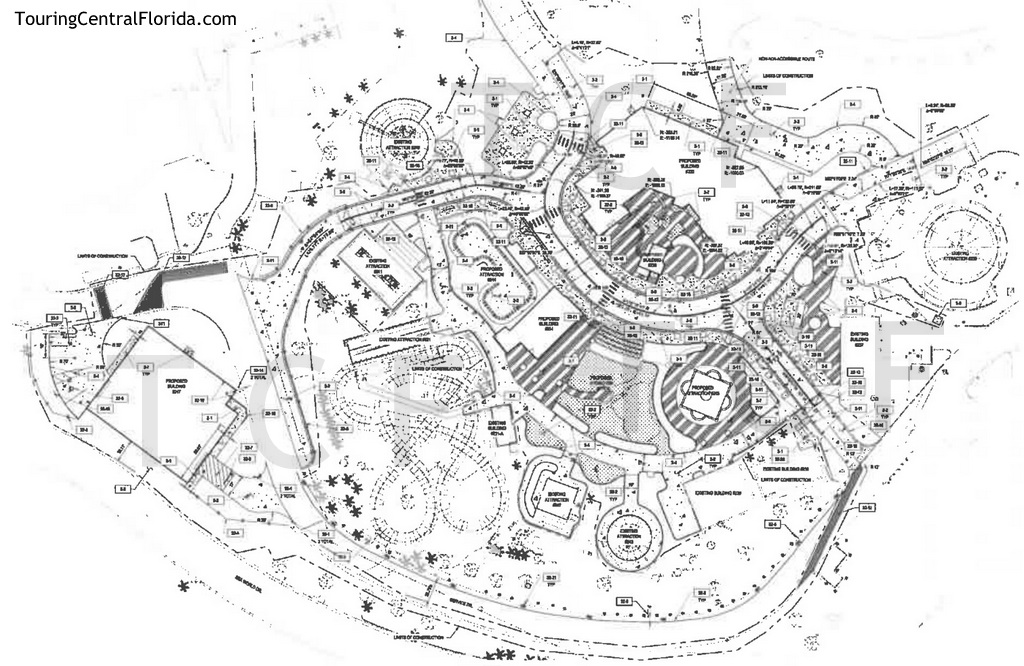 Yesterday, Shamu Express, the children's roller coaster, had its last day of operation. SeaWorld Orlando confirmed to Touring Central Florida today in a statement that "Happy Harbor itself is not closed, however, some of the attractions in the area have been closed due to construction, including Shamu Express." The statement went on to say that more details on the project will be released in a few weeks.
Tweeting from the park yesterday, @ThrillGeek posted several pictures showing some construction walls up already, including around the splash pad and Swishie Fishies attraction:
Not sure if it's related, but lots of construction walls up in Shamu's Happy Harbor. Also, the awning has been removed from the playground. pic.twitter.com/ORYcNv5GOW

— ThrillGeek (@thrillgeek) April 8, 2018
We can now confirm that six Happy Harbor attractions are listed as closed as of today: Fun Ship, Net Climb, Seven Seas Railway, Shamu Express, Swishie Fishies, and Water Works. This leaves four attractions still open: Flying Fiddler, Jazzy Jellies, Ocean Commotion, and Sea Carousel.
Based on the filed plans, it appears Shamu Express and many of the other small rides will remain after the project, likely rethemed to Sesame Street. The Net Climb and Fun Ship attractions are expected to be removed entirely.
The park has not released an official timeline for the project, or when any of the closed attractions will reopen.
---
For the latest on SeaWorld Orlando and other theme parks, attractions and more across the region, be sure to follow Touring Central Florida on twitter @TourCentralFL & @androckb, and give our facebook page a like.