SeaWorld Orlando's popular Seven Seas Food Festival will be turning up the heat with new Latin-inspired menu items. The event will also feature performances from the hottest Latin artists every Saturday and Sunday. From authentic savory cuisine to upbeat Latin tunes, this event is a must-do in Central Florida that celebrates everything the Latin culture has to offer.
By popular demand, SeaWorld Orlando's Seven Seas Food Festival has been extended through April 29, offering guests an additional two weekends to explore the 60 unique eats, 70 craft brews, and 50 wines and spirits.
Seven Seas Food Festival Headline Entertainment
While new flavors tempt guests' taste buds throughout the park, live entertainment will have guests out of their seats, dancing and singing to the beat. Popular reggaeton, salsa, Latin pop and merengue concerts will excite attendees each weekend at SeaWorld Orlando's Bayside Stadium.
Yandel – April 7
Jerry Rivera – April 8
N'Klabe

– April 15
Acts for the remaining dates have yet to be announced.
Seven Seas Food Festival Coastal Cuisine
Beginning Saturday, March 31, the event takes delicious inspiration from Latin American flavor and tradition. Brand new menu items, prepared exclusively by SeaWorld's Executive Chef Hector Colon, bring the distinct flavor of Latin American cuisine to life. Guests can savor:
NEW- Empanadilla Loca- Pizza Empanada with Cheese, Beef, Mayo-Ketchup, Lettuce and Tomato
NEW- Mofongo with Carne Frita- Garlic Mashed Plantains with Onion Mojo, Served with Fried Pork
Lechón Asado- Traditional, Roasted Pork Rubbed with Caribbean Seasonings, Pigeon Peas and Choice of Ripe or Sweet Plantains
Pincho con Tostones- Skewered, Flame-grilled Chicken or Pork with a Sweet and Spicy BBQ Sauce and Served with Fried Plantains
Empanadilla de Pizza- Pastry Filled with Mozzarella Cheese and Zesty Tomato Sauce
Empanadilla de Carne- Pastry Filled with Savory Ground Beef
Empanadilla de Pollo- Pastry filled with Seasoned Pulled Chicken
Bacalaítos- Thin, Crispy Salted Codfish Pancake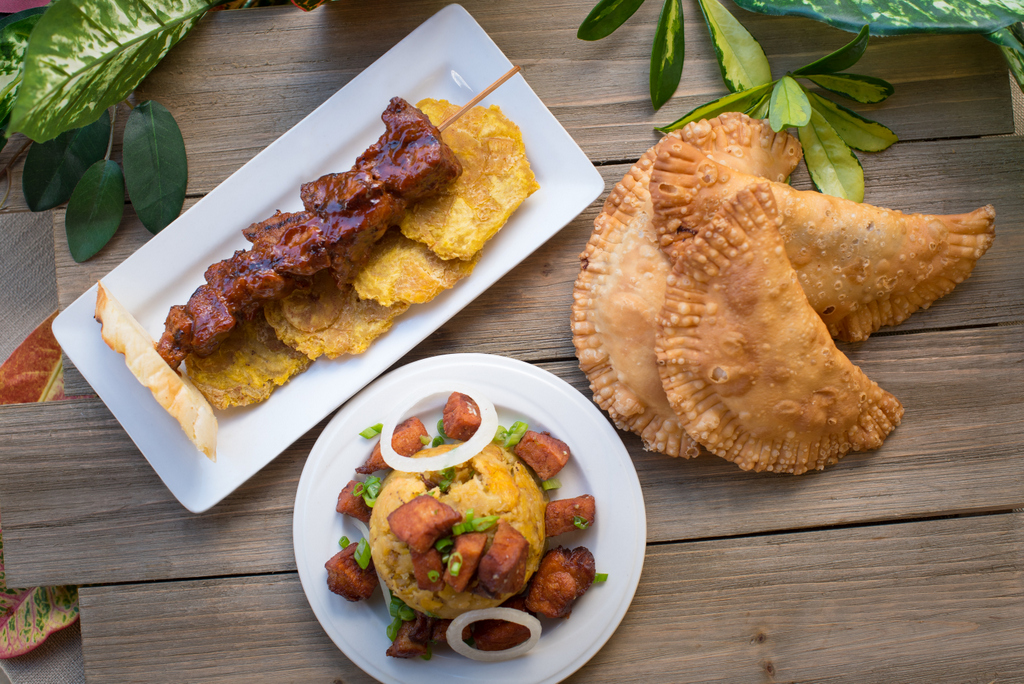 The new menu items complement the Festival's existing 12 culinary markets and their unique Asian, Mediterranean, North Atlantic, Polynesian and locally inspired dishes. To accompany each plate, guests can also enjoy 70 local and international craft brews and 50 wines and spirits including flavored mojitos, margaritas and sangria. A complete menu of the Seven Seas Food Festival delights can be found online at SeaWorldOrlando.com/SevenSeas.
SeaWorld's Seven Seas Food Festival begins at select markets around the park at 11:00 a.m. with all locations in full operation by 12:00 p.m. every Saturday and Sunday through April 29.
Like all special events at SeaWorld, the Seven Seas Food Festival is included with park admission – including the festival's concerts and performances at Bayside Stadium.
Best Way to Play
The best way to experience the Seven Seas Food Festival all season long is with an Annual Pass. For a limited time, guests who purchase a SeaWorld Annual Pass receive Aquatica, SeaWorld's Waterpark, for free.
---
For the latest on SeaWorld Orlando and other theme parks, attractions, dining venues and more across the region, be sure to follow Touring Central Florida on twitter @TourCentralFL & @androckb, and give our facebook page a like.