Meet Dira! After ringing in 2018 with the birth of a rare Bornean orangutan, Tampa's Lowry Park Zoo hosted a poll to let the public pick a name for the Zoo's newest baby girl. The Zoo's primate care team nominated names and the public narrowed it down to one. Within three days, over 1,000 votes were cast. The name selected by Zoo fans was "Dira" which means "lovely redheaded girl."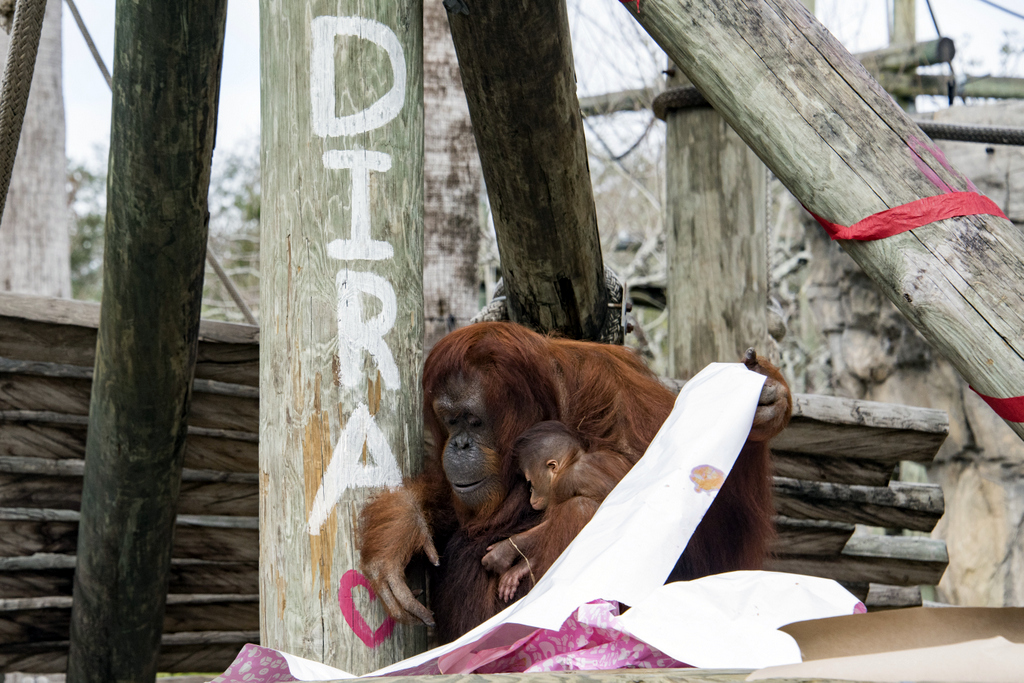 Last week, orangutan mother Dee Dee revealed the name herself through a special enrichment created just for her. Enrichment activities enhance the welfare of species in the Zoo's care – it preserves, encourages, and challenges an animal's natural instincts. The activities are a way for the Zoo to give animals the opportunity to express natural behaviors.
"We are so excited to finally reveal the name of our baby Bornean orangutan. We love having our community be part of every milestone for the Zoo's amazing animals. It was also special to have our Zoo fans meet our primate care team, who are dedicated to providing the best care for our Orangutans." said Chris Massaro, General Curator at Tampa's Lowry Park Zoo. "We hope Dee Dee's story inspires the public to become advocates for this incredible species and learn about the perils they face in the wild."
The critically endangered ape was born on Jan. 6, 2018, to experienced mother Dee Dee. There are fewer than 100 Bornean orangutans in 24 AZA-accredited institutions in North America, making this birth very significant for the species and the Tampa community. The baby is the 10th Bornean orangutan born at the Zoo.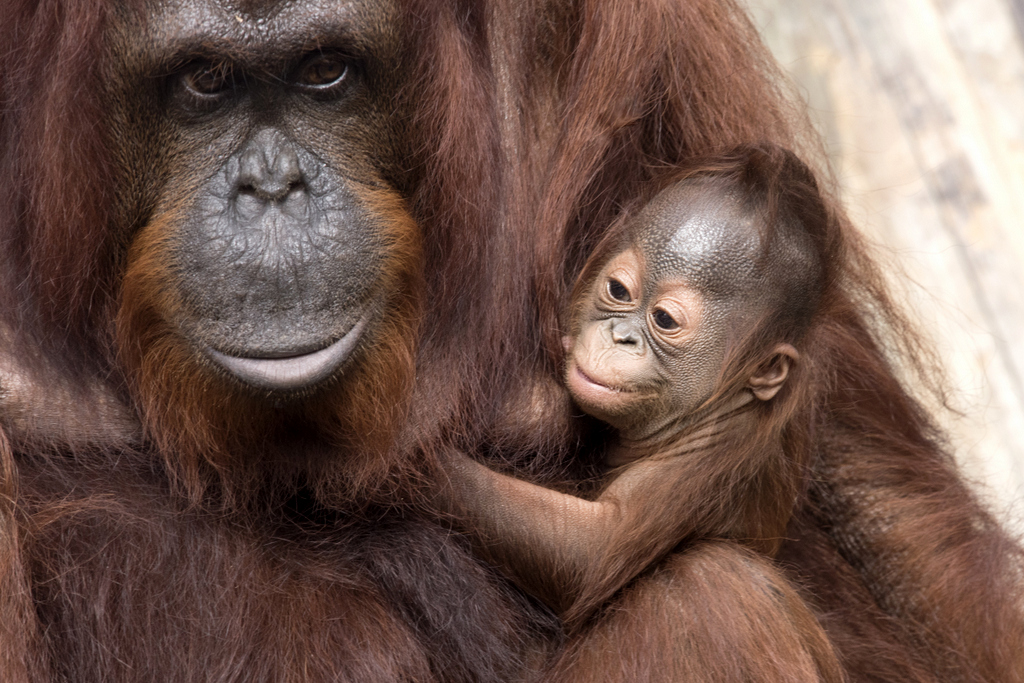 The Zoo is currently home to a group of seven endangered orangutans and participates in the Bornean orangutan Species Survival Plan (SSP). The program of the Association of Zoos and Aquariums (AZA) protects wildlife species at risk of extinction. Native to Malaysia and Indonesia, the longhaired red great apes can be found on the islands of Borneo and Sumatra.  The species is considered critically endangered in the wild due to critical habitat loss, increased use of palm oil, poaching and pet trade. The population declined more than 50 percent during the last 60 years.
Guests can see Dira in the orangutan habitat. The Zoo currently has three special offers for guests to see Dira including offers for active military, first responders and Florida residents.
---
For the latest on theme parks, attractions, dining venues and more across the region, be sure to follow Touring Central Florida on twitter @TourCentralFL & @androckb, and give our facebook page a like.