After Hurricane Irma made her way through the Florida Keys in September with 140-mph winds, causing extensive damage to infrastructure on land and sea, The Florida Aquarium set out to assist the National Oceanic and Atmospheric Administration (NOAA) and other organizations to assess and repair the damage to help the reef recover.
The Florida Aquarium went on four assessment and repair trips of the Florida Reef Tract from Broward County down to the Florida Keys. Throughout these trips, the Aquarium provided assessment support to help document which reefs got hit the hardest, as well as triage support including re-positioning overturned, centuries old boulder corals; reattaching broken and fragmented pieces of coral back on the reef; and removing debris.
"During the assessment trips, it was very eye-opening to see these hundred-year-old corals snapped in two, with broken pieces sprawled all throughout the ocean floor. The assessment process identified damaged areas of the coral reef tract that could benefit from triage and restoration," said Keri O'Neil, Coral Nursery Manager at The Florida Aquarium.
Initial assessments of more than 50 sites assessed by multiple organizations revealed extensive shifting of sand and heavy sediment accumulation on the corals and sponges, which can smother and prevent them from getting enough sunlight, as well as some structural damage to individual corals and the reef itself. A full report is expected later this fall.
"Our general assessment after getting back from these trips is that the impact was significant. Many corals were ripped off the reef, blanketed and blasted with sand or covered in debris, and need our assistance for recovery. However, there is good news, many of the corals in underwater nurseries designed and maintained by the Coral Restoration Foundation survived this huge storm, supporting the need for these important underwater efforts. Recovery efforts will be ongoing for some time, but there certainly is hope for them to recover and to make a comeback. Now more than ever, we all need to work together to help our coral reefs recover, and we are very proud to have helped many organizations that all have the same goal of preserving and protecting our blue planet," said Scott Graves, Director of The Florida Aquarium's Center for Conservation.
Globally, restoring coral reefs is becoming more urgent. Coral reefs cover two percent of the ocean floor but are home to 25 percent of marine life in the ocean. They provide critical habitat for other species such as sea turtles, dolphins and sharks, as well as help protect coastlines from storms.
"Healthy coral reefs protect shorelines by dissipating wave energy, but the reef ecosystem in the Florida Keys has been heavily compromised and is found in small patches compared to what once existed. So when a huge hurricane like Irma hits, damage to corals can be devastating. They now need our help to recover. A healthy, living and thriving reef means a healthy, living and thriving ocean," said Margo McKnight Senior Vice President of Conservation, Research and Husbandry at The Florida Aquarium.
Although the recovery trips are over, the work is far from it.
"We are very interested to see how the reefs respond over time to this strong hurricane. Coral reefs have evolved over millions of years to withstand storms, but rarely have they been faced with such a powerful one like Irma, and at a time when we have a coral reef ecosystem that is already stressed by changes in climate, so it will be interesting to see how it responds over time. Our work is far from over," said Graves.
The Florida reef tract, much of which lies within the Florida Keys National Marine Sanctuary and Biscayne Bay National Park, contains seven coral species designated as threatened.
This massive initiative involved several branches of NOAA, National Park Service, Florida Department of Environmental Protection, Florida Fish and Wildlife Conservation Commission, Nova Southeastern University, Coral Restoration Foundation, The Nature Conservancy-Florida and The Florida Aquarium, with funding provided through a grant from the National Fish and Wildlife Foundation and administered through the Coral Restoration Foundation.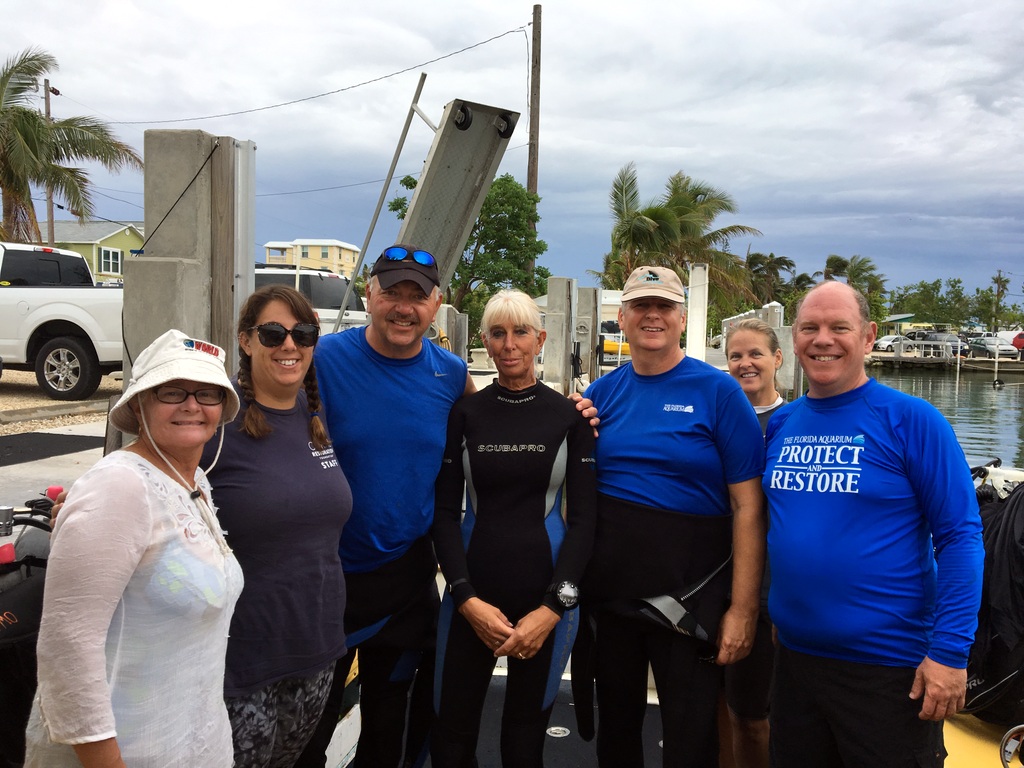 ---
For the latest on theme parks, attractions, dining venues and more across the region, be sure to follow Touring Central Florida on twitter @TourCentralFL & @androckb, and give our facebook page a like.