UPDATE: On Wednesday, February 28, 2018, much of the Tree Top Trails section reopened, including the climbing structure and water play areas. Jungle Flyers and The Wild Surge remain closed indefinitely.
---
In an apparent cost savings measure, several attractions at Busch Gardens Tampa were closed indefinitely as of Monday, February 5, 2018. The entirety of the Treetop Trails section of Jungala, located towards the back of the park, has been closed off.
Attractions there include Wild Surge, Jungle Flyers, and the climbing structures and water play areas. Park Ambassadors who worked in that section have been reassigned to other areas in the park.
A statement received from a park spokesperson on the closure:
We regularly evaluate the guest flow and experience in the various areas of the park and in our effort to always work on improving our guest experience; we have temporarily closed the area and will be evaluating how we can make improvements for the future.
The rest of the Jungala section remains open to guests, including the Tiger Trail and Orangutan Outpost animal habitats, Bengal Bistro and Tiger Treasures gift shop.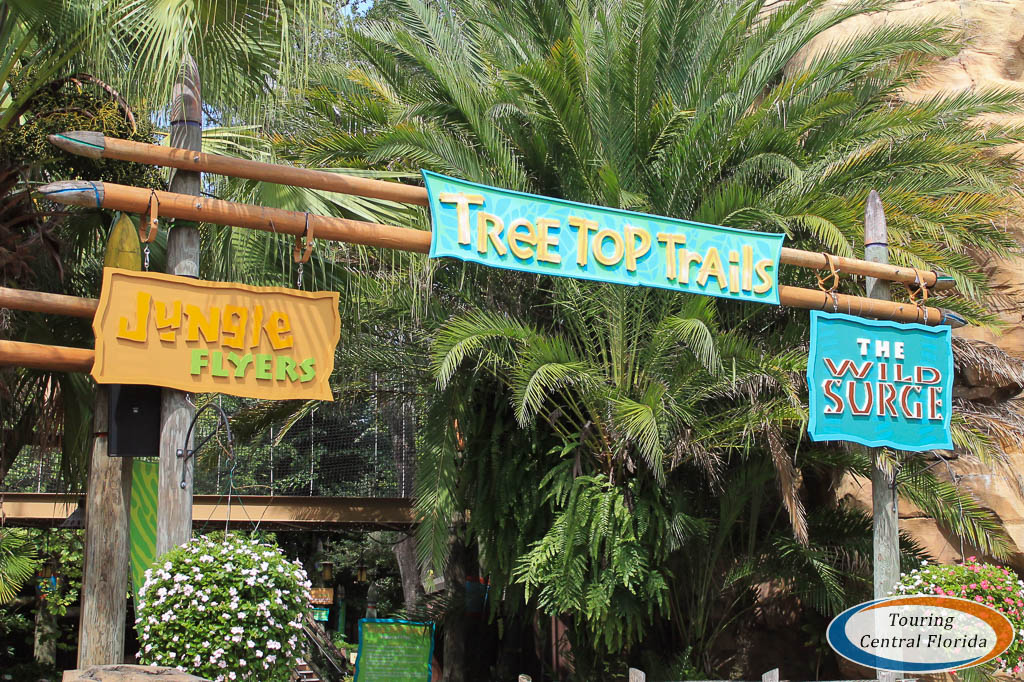 Orang Cafe, a second dining location in Jungala, closed several seasons ago.
The Jungala area was a major expansion that opened at the park in 2008, replacing The Python roller coaster and Claw Island tiger habitat. The Treetop Trails area was designed to be enjoyed by children who were too old for the Land of the Dragons section (now Sesame Street Safari) but still too young for some of the larger attractions like Kumba and Montu.
The attractions in Treetop Trails join the Tidal Wave, Gwazi, and Rhino Rally attractions along with Marrakesh Theater and Curiosity Caverns as standing but not operating (SBNO) at the park.
---
For the latest on Busch Gardens Tampa and other theme parks, attractions, dining venues and more across the region, be sure to follow Touring Central Florida on twitter @TourCentralFL & @androckb, and give our facebook page a like.