A revolutionary water theme park has risen at Universal Orlando Resort. The recent opening of Universal's Volcano Bay marks the next chapter in the award-winning vacation destination's evolution. An all-encompassing, three-park destination, Universal Orlando continues to create authentic, next-level guest experiences in a way that no one else can.
Universal Orlando is part of the NBCUniversal Comcast family, which has invested significantly in the destination's unprecedented growth. In just seven years, 25 new experiences – entire themed areas, attractions, restaurants, and hotels – have been added across the destination.
And there's even more on the way. This growth will continue through 2017 and beyond, with the now open expansion of the retro-themed Universal's Cabana Bay Beach Resort, a new action-packed ride experience based on The Fast & Furious, one of the most popular film franchises of all time, and the destination's sixth on-site hotel, Universal's Aventura Hotel.
Universal's Volcano Bay – Now Open
Spanning 25 fully immersive acres, Volcano Bay is a next-level water theme park. It combines spectacular storytelling and incredible guest experiences with innovative technology exclusively designed for the park, giving visitors a fun-filled, hassle-free experience.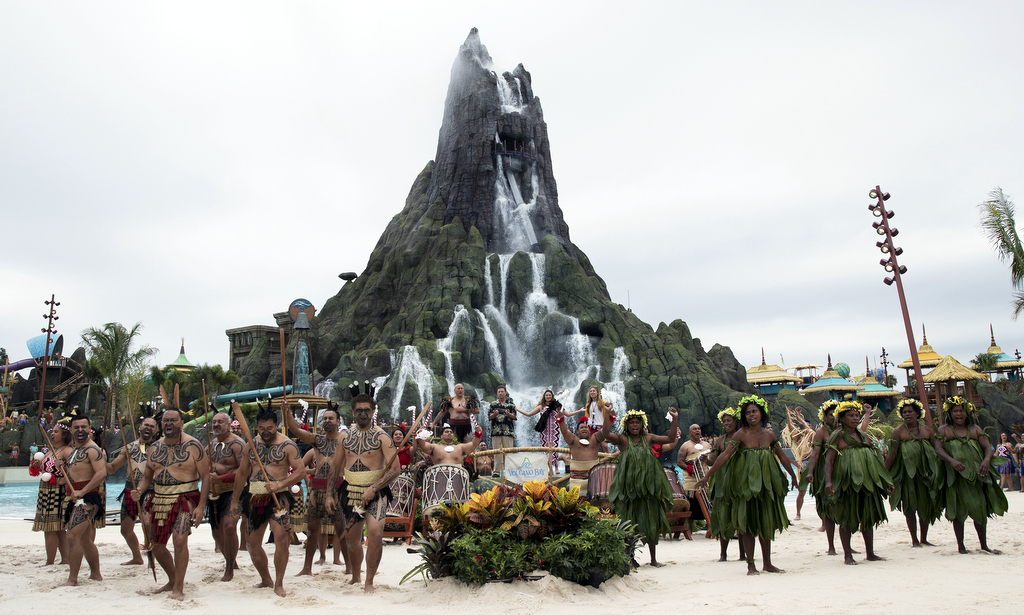 With more than 30 experiences including 18 unique attractions, Volcano Bay has something for everyone – from perfected relaxation to incredible thrills. With the 200-feet Krakatau volcano as the iconic centerpiece, guests can enjoy a multi-directional wave pool with sandy beaches, a peaceful winding river, twisting multi-rider raft rides, speeding body slides that drop from the top of the volcano into the waters below, and more.
And with the waterproof TapuTapu wearable – included with park admission – guests now have more time to enjoy everything the water theme park has to offer. TapuTapu allows guests to virtually wait in line for rides while they explore other areas of the park. Guests can also enjoy interactive TapTu Play experiences, triggering special effects like streams of water spurting from whales in Tot Tiki Reef and illuminating the hidden caves inside the volcano. Additional features of the TapuTapu wearable include the ability to make purchases and access lockers with just a simple tap.